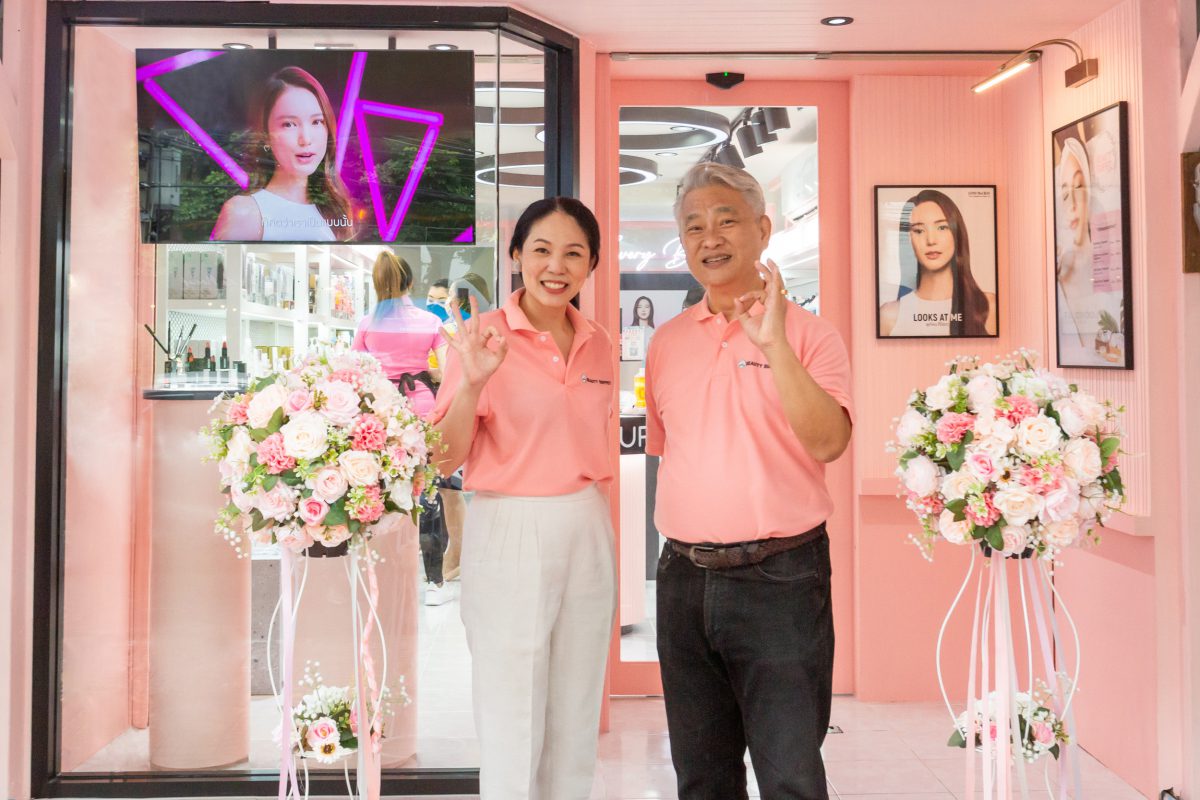 <h2><strong>BEAUTY COMMUNITY celebrates the opening of BEAUTY BUFFET </strong><strong>Stand Alone for the first time at Ari</strong></h2>
On August 8, 65 – BEAUTY hits the hip area, reveals the first Stand Alone model of BEAUTY BUFFET, outstanding at Ari area, a Store of cosmetic and skincare products such as GINO McCRAY, BEAUTY COTTAGE, MADE IN NATURE, THE BAKERY, SCENTIO, LANSLEY, BEAUTY IDOL, MIRACLE PERFECT and THE BAKERY. A new style with designs and decorations in old rose tones with Solution & Function layout to meet the needs of complete care from head to toe. Including GINO McCRAY Makeup Station for professional product testing. Special treatment rooms with a premium facial massage course in a relaxed and private atmosphere.
Dr. Peerapong Kitiveshpokawat, Chief Executive Officer and Ms. Piyavadee Chutaprachakul, Director of Operations (Retail Business), Beauty Community Public Company Limited, joined the opening ceremony.
Experience the pleasure of shopping at BEAUTY BUFFET in a new way at Ari branch.
Open daily from 8:00 a.m. – 9:00 p.m.